Instagram/Twitter/Threads: @askanearthgirl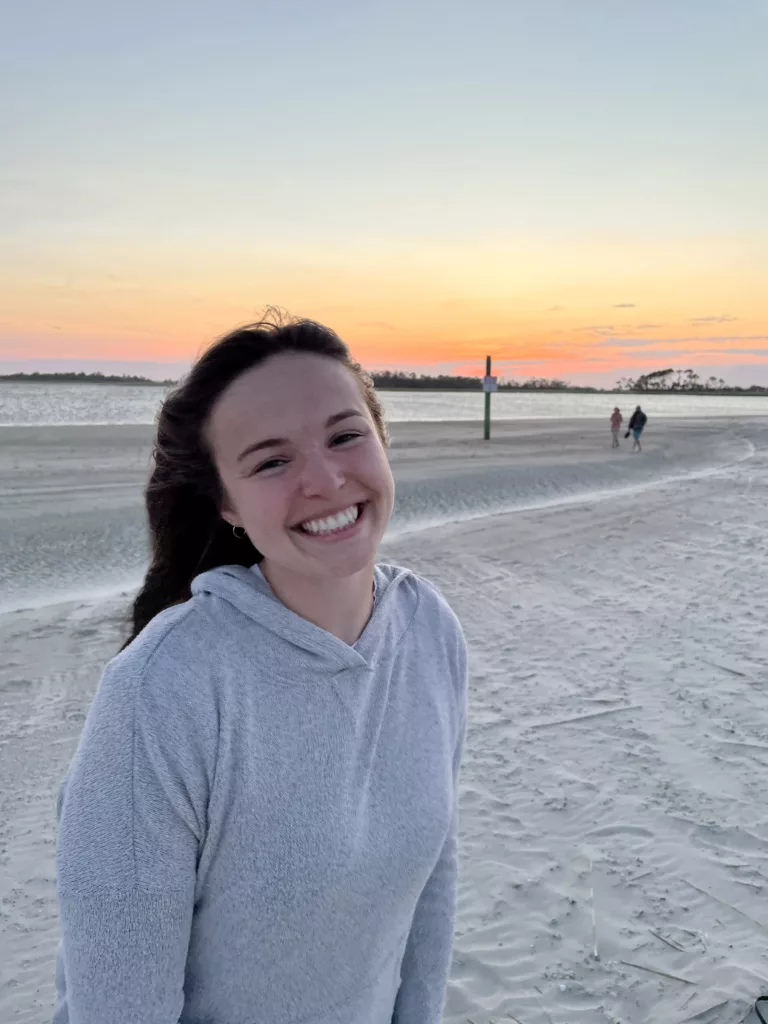 This summer we're introducing interns from URISE, RESESS, Student Career, and Geo-Launchpad programs to highlight their research projects and how EarthScope programs further their career goals.
Bailey Fitzgerald is a fourth year PhD student at Ohio State University studying the relationship between earthquakes and underwater landslides. This summer Bailey has been selected to participate in the Student Career Internship program as a science communication intern.
Bailey has collaborated with the other science communication interns on completing a wide array of projects. These projects range from designing stickers in Adobe Illustrator to writing news worthy articles covering scientific topics. Bailey has been working with her mentors Scott Johnson and Emily Zawacki at EarthScope to enhance and further develop her science communication skill set. Over this summer she has learned many new skills including video editing and graphic design. After she graduates in May 2025 she hopes to pursue a career in science communication or science education.
Q&A
What are your favorite hobbies?
My favorite hobbies are roller skating with my friends and crocheting scarves.
What has been your favorite part of this internship experience?
My favorite part of this internship experience has been working with the science communication team as well as the other science communication interns. It has been so wonderful to get to know everyone and to learn from their perspectives. I have received really great mentorship this summer and I think that the relationships we have built will last a long time.
Do you have any other projects you have been working on?
Yes! Alongside this internship I lead my own science communication efforts. This includes leading monthly hikes at the Columbus Metro Parks and shouting out women in STEM on my Instagram page. I am also working on a project called FanQuakes where we measure the seismic energy emitted from the Ohio State football stadium, The Shoe, during football games.