We provide data and educational content for significant geophysical events like earthquake and volcanic eruptions. Visit the IRIS archive for older Teachable Moments or the UNAVCO archive for older Event Responses. To receive notifications of educational content for notable earthquakes, see the Mailing Lists page.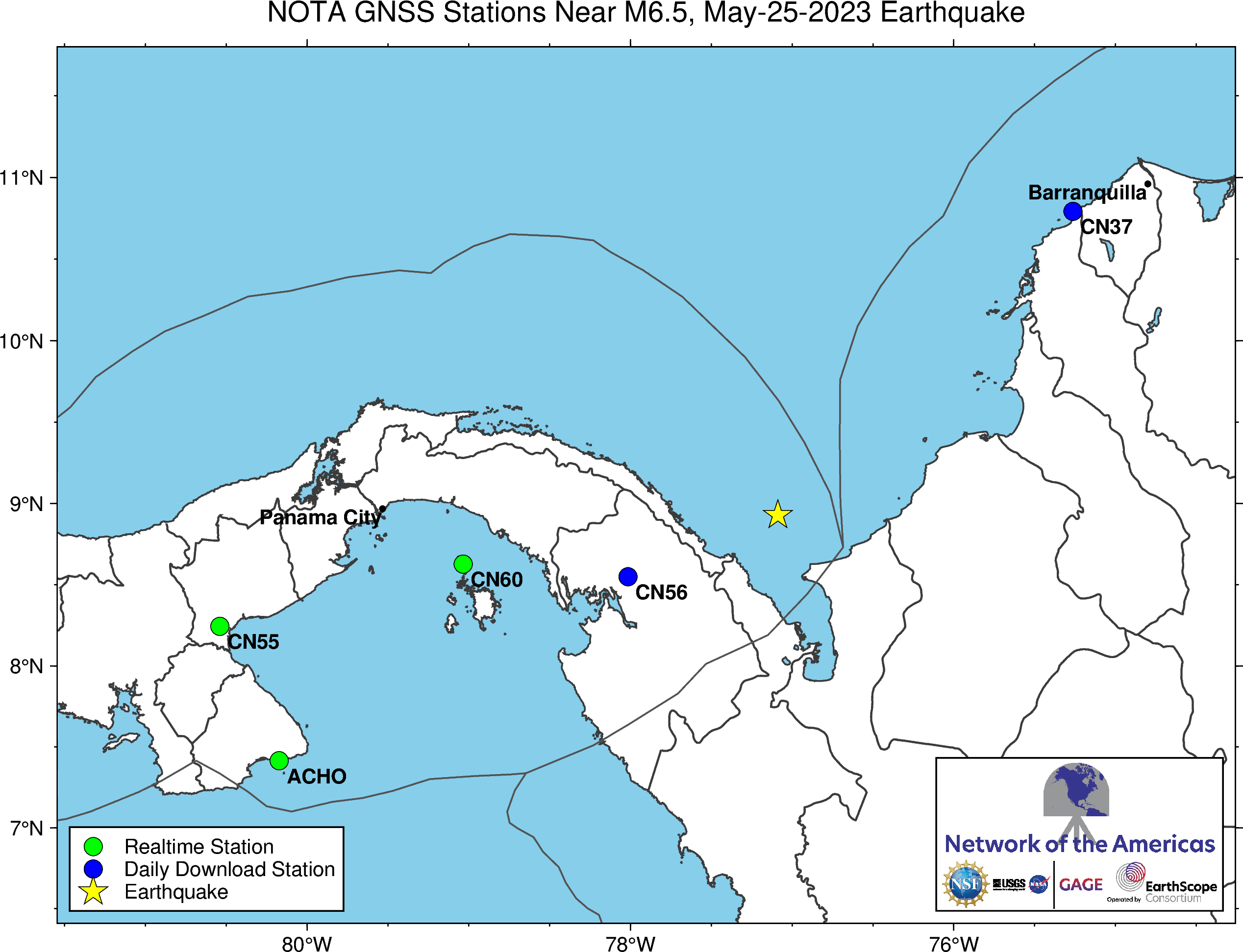 Earthquake
25 May 2023
M 6.5 Panama-Colombia
A magnitude 6.5 earthquake occurred offshore between Panama and Colombia.