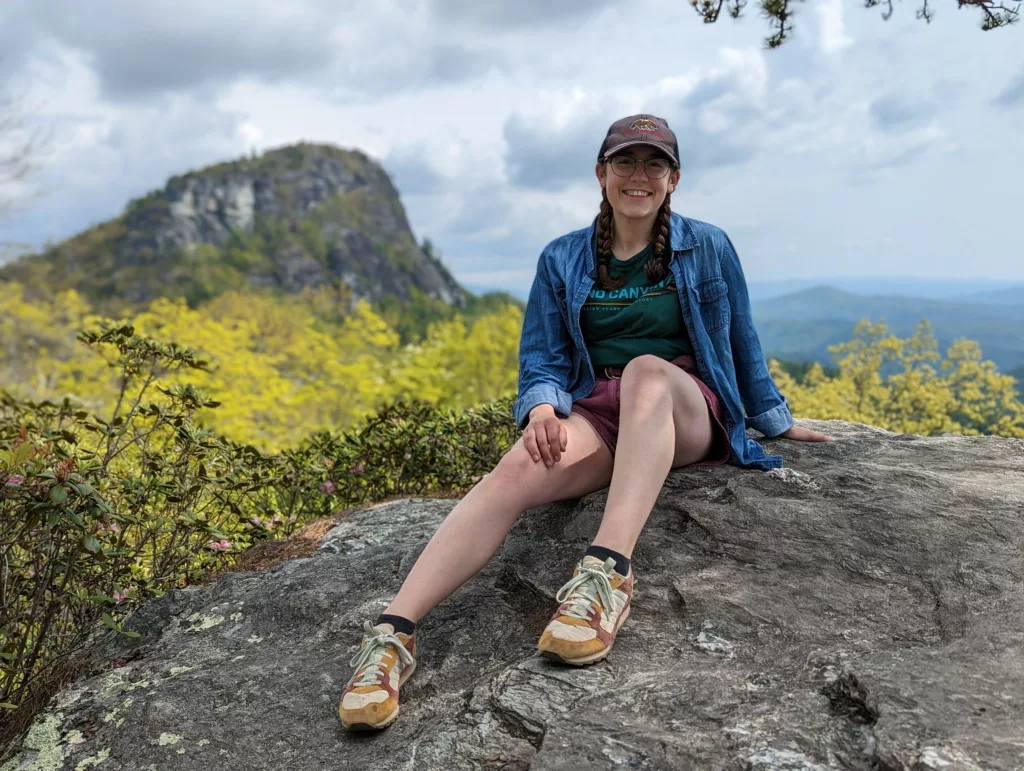 This summer we're introducing interns from URISE, RESESS, Student Career, and Geo-Launchpad programs to highlight their research projects and how EarthScope programs further their career goals. Isabella is a science communication and science education intern who studies seismology and earthquakes.
Isabella Metts is originally from Boone, North Carolina and is currently pursuing her master's degree in geophysics at Michigan Technological University. This summer Isabella has been selected to participate in the Student Career Internship program.
Isabella is gathering and organizing educational resources, such as GETSI (Geodesy Tools for Societal Issues) modules, that EarthScope already has available and updating them to work with more current datasets. Isabella emphasizes that "it is really important to expand educational access when it comes to science and data" because science impacts everyone's life. Now that a lot of data is open source, Isabella is focusing on educating people on how to use these open source softwares, which allows more people to participate in these learning experiences. The big picture goal of Isabella's internship is to improve the ability of these resources to help expand how educational institutions utilize geodesy and seismology.
Q&A 
What's been your favorite part of the internship so far?
I've loved going to GETSI staff meetings and conversing with the people that run things. Since I'm a student, I bring a unique perspective and my input is taken seriously. It feels like  I'm really a part of a team, and I have a lot of control over what would be best for these modules.
What are your favorite hobbies?
I like hiking and kayaking, anything where I'm in the water. I mostly enjoy things outside so I can see rocks!