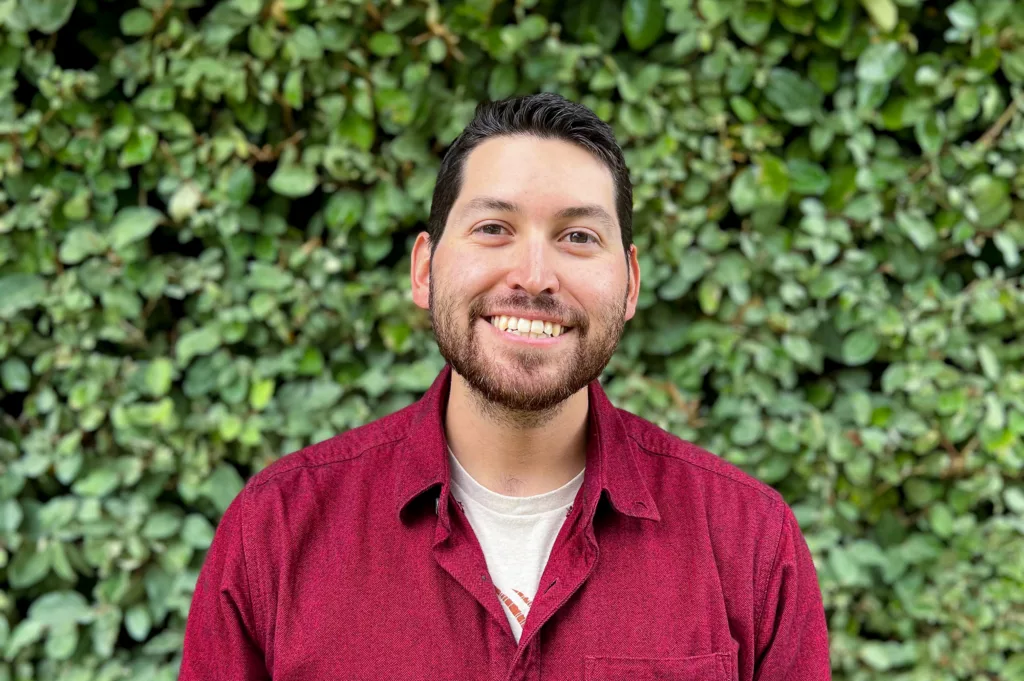 This summer we're introducing interns from URISE, RESESS, Student Career, and Geo-Launchpad programs to highlight their research projects and how EarthScope programs further their career goals.
Sebastian Griego is a Geo-Launchpad intern who just completed his degree at Central New Mexico Community College in Earth and planetary sciences. He plans to transfer to the University of New Mexico this fall, entering his third year of undergrad. Sebastian first heard about EarthScope from his geology professor, and she recommended that he apply to the program. 
This summer, Sebastian is working on a project to map and verify the composition of rare earth element ores and other critical minerals in Black Hawk mining district in Grants, New Mexico. The team is using outcrops as a baseline to determine the best area to take soil samples and find rocks and minerals that may contain trace elements or rare earth elements. The team is conducting a chemical analysis with X-ray diffraction, and may also do some geochronology work with argon-argon radioactive decay. They are also looking at the mine's potential to generate acid mine drainage.
Q&A
What piqued your interest in this internship program?
In general, the research sounds really interesting. The most attractive thing was it being an actual internship because I really want to gain experience in the natural science world. It's hard to do school and find a seasonal job though a federal organization or even the national labs. It was nice that the internship was a shorter duration compared to most and it's built to where you can do this and just this. The exposure to the mentors and people coming from four year colleges and universities is a good preview of what I can expect from switching from a two-year to a four-year.
What's been your favorite part of the internship so far, and what have you learned?
I have gone out to collect some field samples, done background research to figure out rock composition, and read many papers. Hopefully next week I will get to start working with the probes and X-ray diffraction testing. The first week I was in Socorro, New Mexico and had an orientation with the Bureau where we got to meet all of the mentors across the board. We also got to walk around the building and see the different equipment. Many of my mentors are grad students and they have been showing us core logging and coal samples. The core we are looking at is from various mines across the state. The following Sunday was the URISE, Geo-Launchpad, and RESESS orientation where I got to do a lot of geophysics, programming, and seismology activities. I am really interested in geophysics and geochemistry as far as the natural sciences. The students here are very interested in and passionate about mineralogy. I've never met people who could look at rocks and determine the chemistry while tying it back to the big picture and overall environment.
What are your career goals/post-grad plans?
I think I definitely want to work for the USGS as some kind of field technician or engineer. I've really gotten into remote sensing and field work so something revolving around data acquisition, working with drones, or deploying different sensors would be awesome. I would also be interested in doing research for Sandia National labs in Albuquerque or with the Department of Energy. Overall, I want a cool job that enables me to get outside, but we will see what happens after my four-year degree.
In his spare time, Sebastian enjoys rock climbing, hiking, and backpacking. Additionally, this summer Tyler (another RESESS intern) is teaching Sebastian to fish, adding another outdoor skill to his list. Upon the conclusion of his internship, Sebastian tentatively plans to go on a backpacking trip in New Mexico on the Sante Fe Baldy to Lake Katherine.