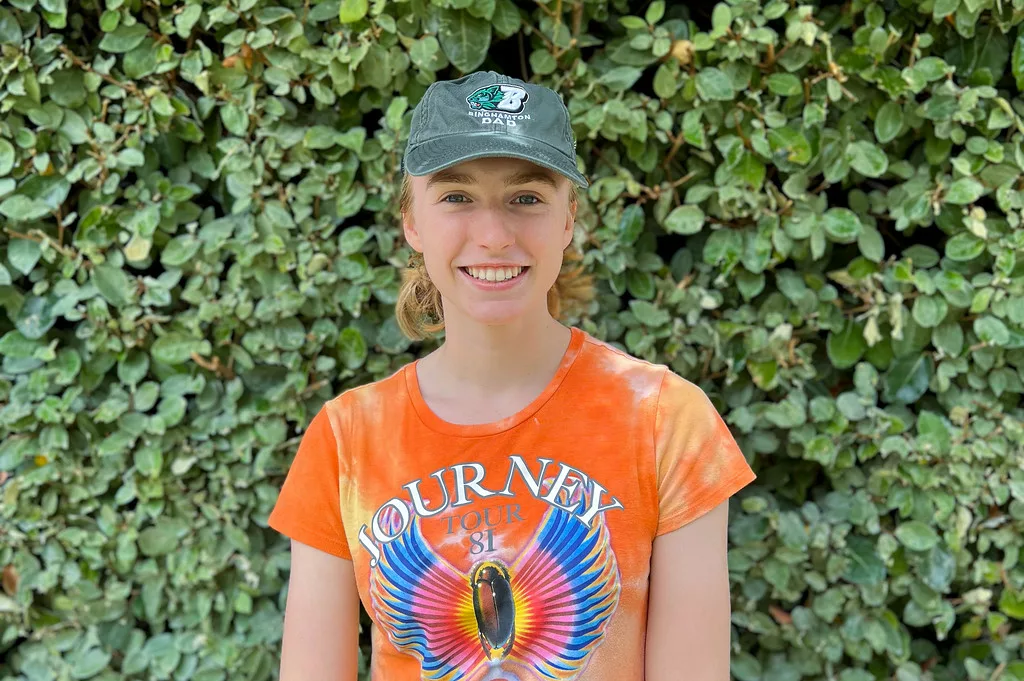 This summer we're introducing interns from URISE, RESESS, Student Career, and Geo-Launchpad programs to highlight their research projects and how EarthScope programs further their career goals.
Sarah Ayling is a URISE intern from Syracuse, New York, and she recently finished her third year at Binghamton University studying geophysics. Previously, Sarah worked on a research project involving hyperspectral sensing of algal blooms using drone technologies. Sarah initially became interested in seismology after speaking with seismologist Alex Nikulin, who introduced her to the URISE program.
This summer, Sarah is working on a project at Cornell University focused on the Kodiak Island seismic nodal array. Sarah is working under Dr. Grace Barcheck with another URISE intern, Jackson Fellows, to investigate the subduction zone underneath Kodiak Island using machine learning. Updates on Sarah's project will be posted periodically on her blog here.
Q&A
What piqued your interest in this internship program?
I really liked that it's an introduction into research, but very hands-on with a single professor and a single research topic. It sounded like a good opportunity to figure out if I wanted to do a master's.
What has been your favorite part about the internship so far?
I love how everyone is so welcoming and everyone is cool in their own way. It's a unique experience, and a couple of my favorite parts are learning to program and the collaborative community in the geology department at Cornell. All the grad students are very welcoming and we have group lunches together.
Apart from her interests in seismology, Sarah enjoys playing volleyball and ballroom dancing in her free time; she was a member of the ballroom dance team at Binghamton until recently when she became too busy. When she has free time during her internship, Sarah plans to spend time in Long Island at Jones Beach to play in a beach volleyball tournament with her friends.
Upon the completion of her undergraduate degree, Sarah plans to get a master's in engineering or pursue geophysics; she hopes her time in the URISE program will help solidify her post-graduate plans, and this internship provides the perfect opportunity to become familiar with the process of geophysical research.