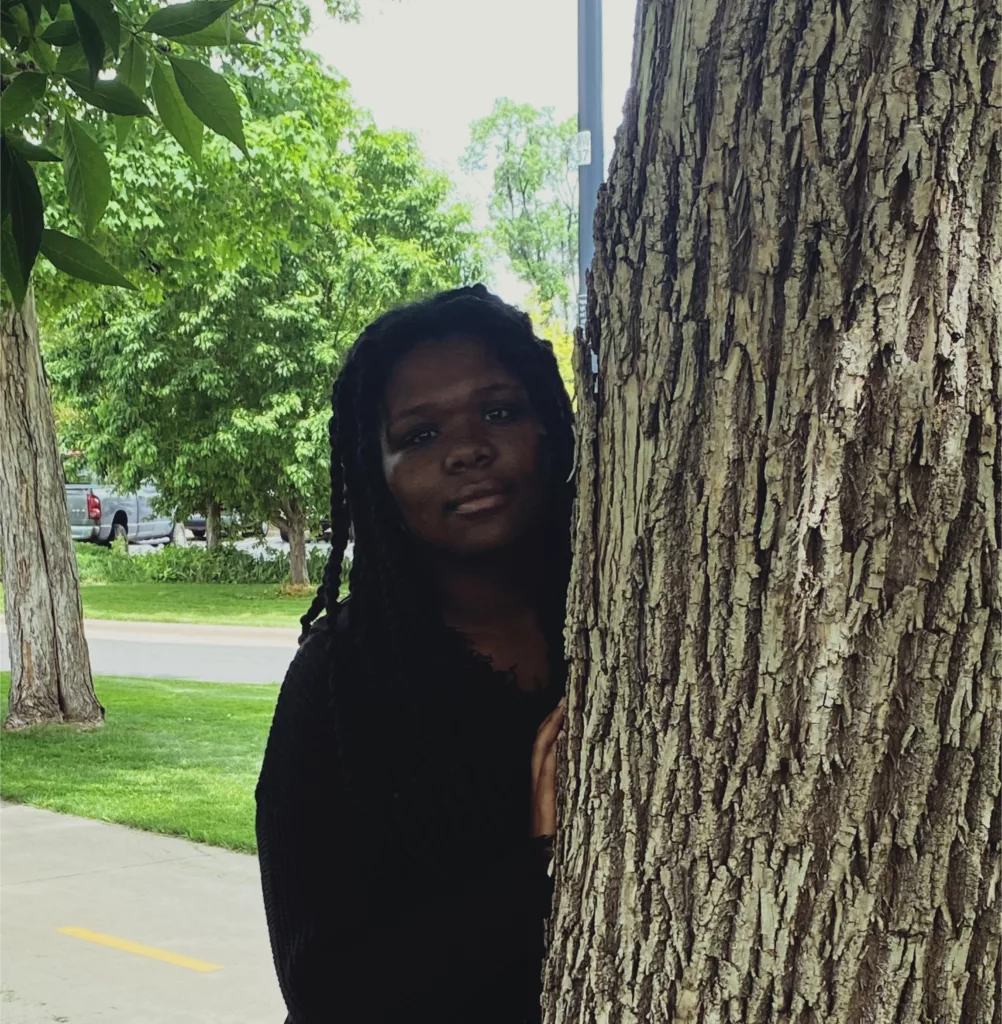 This summer we're introducing interns from URISE, RESESS, Student Career, and Geo-Launchpad programs to highlight their research projects and how EarthScope programs further their career goals.
Sara Agard is a Geo-Launchpad (GLP) intern that recently completed her first year at Central New Mexico Community College studying pre-health science. Sarah is from Boulder, and she plans to transfer to the University of New Mexico this coming fall. This summer, she will be mapping the St.Vrain using QGIS over the past decade to collect research on the behavior of flood plains. Sara will be examining river systems in Longmont—the team will sample creek soils and pebbles, testing the mixture to see if the water levels in the creek are safe for those living nearby.
Q&A
How did you hear about EarthScope, and what piqued your interest in the GLP program?
I heard about it from my geology teacher who knows Kelsey Russo-Nixon (EarthScope Geo Workforce Associate). EarthScope came to our school and talked about the program. I wasn't originally going to sign up, but Kelsey said it was a good opportunity for anyone and everyone to sign up because you never know what opportunities will come your way and you can represent an underrepresented community. The application also suggested if you are in a minority group you should apply. I feel like a lot of minorities don't get a lot of opportunities in general, we don't get to be in the same spaces, and don't have those same privileges. I feel like it was my first and probably only chance to go out there and do something for once where I feel like I earned it.
What's been your favorite part of the internship so far?
I have gained knowledge from the orientation. I feel like everyone already has a grasp of some form of Earth science and I am still a bit new. It was nice to get some insight into the field that I'm interested in.
How does this internship fit with your career goals?
So many jobs are so nitpicky nowadays that they want you to have experience, but we can't get experience unless we have the job already. So it's very rare that you get the opportunity to actually have prior experience in order to go into your field and get a job.
Apart from her interests in health science and geoscience, Sarah enjoys riding horses and playing with her dogs. She enjoys working fast-paced jobs, keeping herself busy by constantly completing tasks. At the conclusion of her internship, Sarah tentatively plans to attend some geoscience conferences and further her knowledge in Earth science. In the future, Sarah hopes to get an associate's degree in something related to Earth science and complete a bachelor's degree in health science.