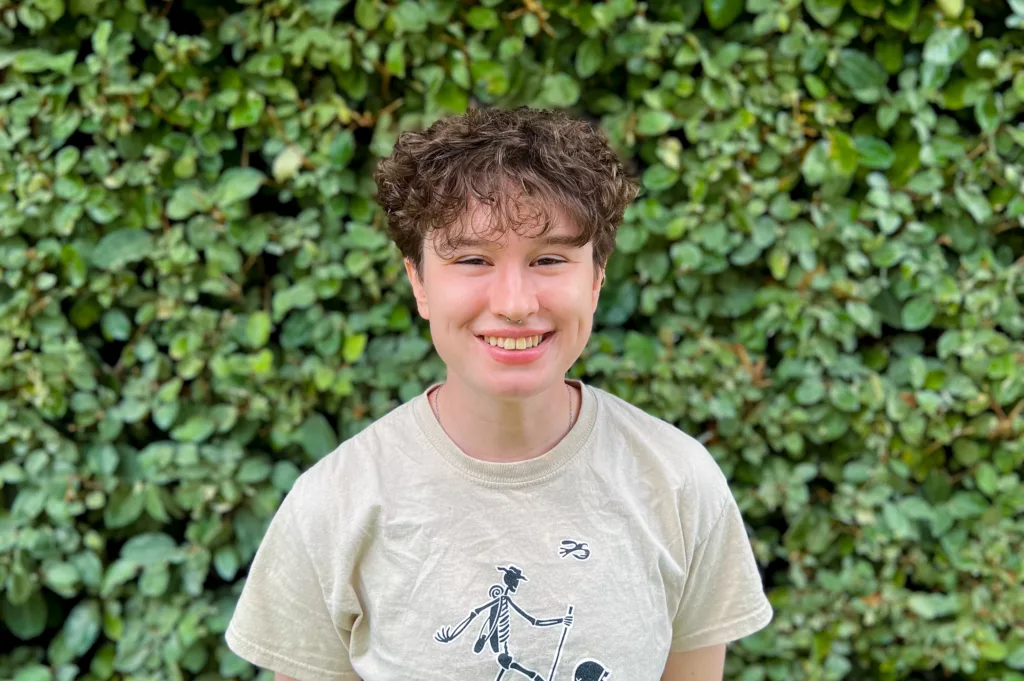 This summer we're introducing interns from URISE, RESESS, Student Career, and Geo-Launchpad programs to highlight their research projects and how EarthScope programs further their career goals.
Niah Tyler, who goes by Tyler, is a RESESS intern in Socorro, New Mexico. Tyler is currently pursuing a double major in geology and environmental studies as he enters his third year at Augustana College in Rock Island, Illinois. Throughout the summer, Tyler is working on a project examining seismicity in southeastern New Mexico; the project utilizes a machine learning program called GrowClust to locate earthquake hypocenters, allowing for a better understanding of where these faults are located. This information also proves useful in determining the impacts of oil and gas production on these seismic systems.
Tyler first heard about EarthScope through a career advisor in the geology department of his university, and the internship program instantly caught his attention. RESESS provides unique fieldwork experience opportunities that he would not have access to through his college courses, and he jumped at the opportunity.
Q&A
What has been your favorite part of the RESESS program thus far?
Last week, we had orientation that included all the interns based in Sorocco as well as the URISE interns. While everybody was here, we got to do a lot of cool work like practicing with seismometers and playing with geophones. Afterwards, we went on a super cool hike to San Lorenzo Canyon, which is closeby. We got to explore and climb around together, and it was a super fun week.
How does this internship fit with your career goals?
Throughout this internship, we do a lot of professional development and writing workshops. These workshops have helped me to feel super prepared for grad school and the application process, something I definitely want to pursue in the future. Having all these tools accessible to me has helped to walk me through the process.
In his free time, Tyler loves to spend time outdoors, participating in activities that range from fishing to hiking and exploring; he also loves to crochet. If he is not doing something outside or working on his crochet, Tyler loves to go bowling. At the conclusion of his internship in August, Tyler looks forward to reconnecting with friends and family at home and enjoying his last few weeks of summer before returning to school.