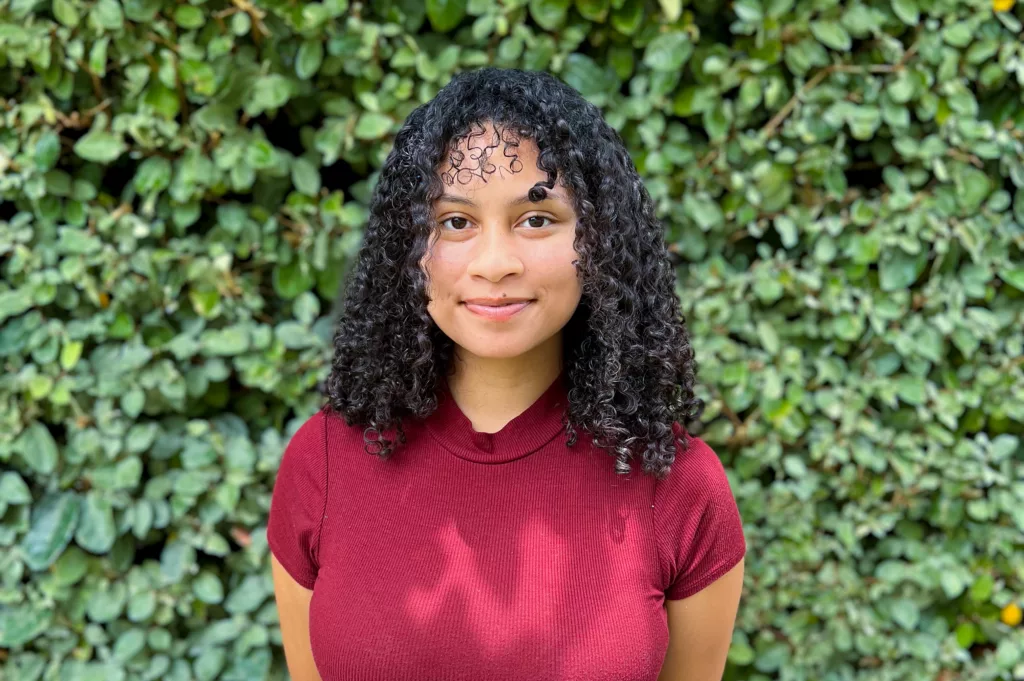 This summer we're introducing interns from URISE, RESESS, Student Career, and Geo-Launchpad programs to highlight their research projects and how EarthScope programs further their career goals.
Natalie Restrepo is a RESESS intern spending the summer in Socorro, New Mexico. Natalie is originally from South Florida, and she just completed her third year at the University of South Florida. She is currently pursuing a degree in Environmental Science and Policy with a minor in Urban Planning, and she plans to graduate in 2024.
This summer, Natalie is working with a team of interns in the Middle Rio Grande Basin using archived logs coupled with their own data collection to create a complete map of the groundwater and wells in the area; many of the current maps are out of date or are missing important data, and no complete digital version exists. The team will then document the depth to water in different locations with the ultimate goal of creating a GIS map as well as making it available via Google Earth. Google Earth promotes public access to the data, allowing both citizens and city planners to use the information for their benefit.
Q&A
How did you hear about EarthScope, and what piqued your interest in the program?
My advisor sent me information about this program, and the field research immediately caught my attention. I was most interested in working with the land, and the focus on geology really drew me in. When you apply, they give you a list of things you might do throughout the internship, and I specifically chose aquifers and anything involving GIS. I was fortunate enough to get the exact project I wanted, and I really enjoy working with other interns on a team.
What's your favorite part about your project in particular?
I'm personally very interested in aquifers, specifically how they work in New Mexico since it's a desert. All the wells we're working with are shallow [unconfined] wells as opposed to artesian wells, and as a result the sediment doesn't cause the water to shoot up on its own. As a result, the history of groundwater and aquifers in the area is super interesting to me, and I'm excited to be able to map the wells in a few weeks. Since we haven't gotten to mapping yet, just learning about the aquifers here in New Mexico has been my favorite part so far.
Apart from her interests in geology and groundwater, Natalie loves every type of water, including the ocean, springs, and pools. Though there aren't any oceans nearby in New Mexico, the campus does have a pool Natalie is excited to check out when she has some free time. She's also had the opportunity to explore New Mexico with her fellow interns, enjoying group bonfires surrounded by breathtaking mountains and valleys.
At the conclusion of her internship, Natalie is looking forward to her annual week-long trip to Orlando with her friends. She starts school shortly afterwards, and she plans to take another GIS course next semester. Natalie intends to attend graduate school when she finishes her undergraduate degree, and she hopes to further explore her interests in GIS and land development throughout her graduate studies.