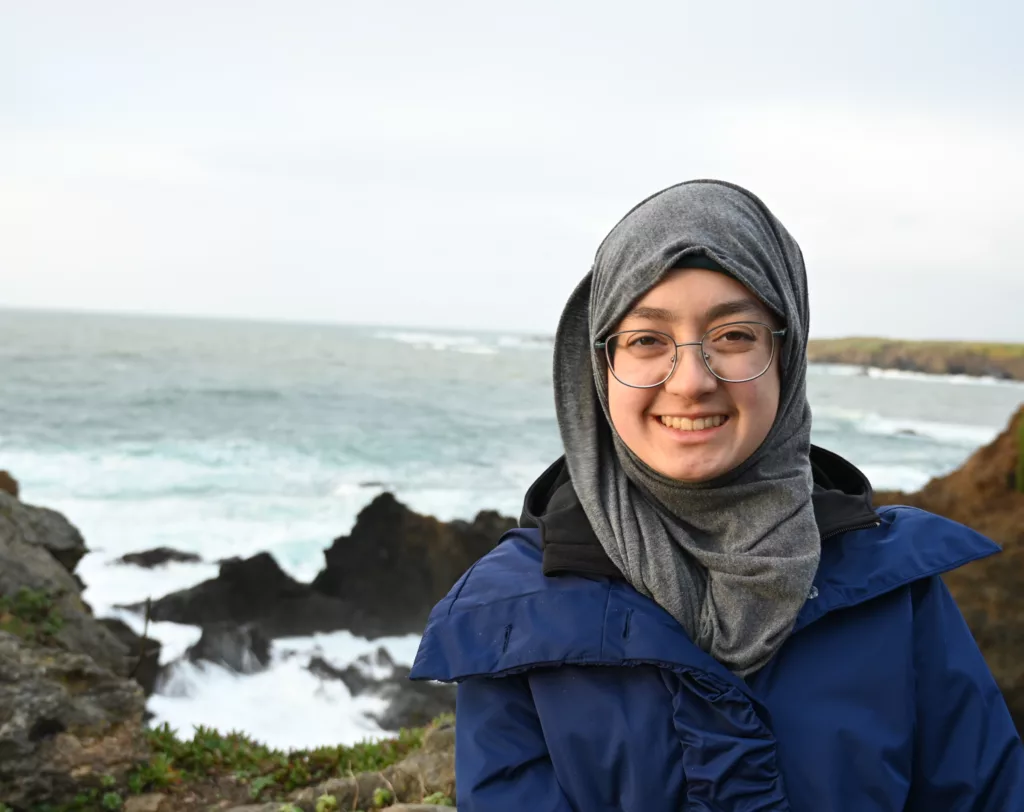 This summer we're introducing interns from URISE, RESESS, Student Career, and Geo-Launchpad programs to highlight their research projects and how EarthScope programs further their career goals.
Masooma Hasnain is a URISE intern from Los Angeles, California, and she is entering her senior year at UCLA majoring in geophysics. Apart from the URISE program, Masooma is currently working on a local backprojection of the 2023 7.8 magnitude earthquake that occurred in Turkey and Syria.
Masooma heard about EarthScope through her department chair, and she had already participated in an IRIS Seismology Skill Building Workshop in 2020. Masooma felt that the IRIS workshop provided the experience necessary for her URISE application, and she decided to apply to the program. This summer, Masooma is working on a project aiming to identify land- and sea-based microseisms from historical data. Microseisms can be found in the background noise recorded by a seismometer, and are generated by things like water waves along a coastline. Masooma will examine different microseisms and identify the origin of each. Updates on Masooma's project will be posted to her blog here.
Q&A
What piqued your interest in this internship program?
I originally applied to university as a geology major since I have always enjoyed hiking National Parks and learning about geology in high school. The 2020 IRIS Seismology Skill Workshop exposed me to the diverse applications of computer science to the geosciences and I began to explore geophysics, due to my newfound interest in seismology and dislike of camping…. After I did the IRIS workshop, I continued to seek out opportunities to learn more. I followed online python and MATLAB tutorials, took computer science classes at my school, and worked on computing based research projects.
How does this internship fit with your post-grad plans and career goals?
I want to go to grad school and become a seismologist. In seismology there are a lot of different ways to approach sudden earthquakes. I have the opportunity to learn about velocity models and back projection methods. I just want to explore everything I can before starting a PhD program and I think it will be a great opportunity to see what's out there.
Apart from her academic pursuits, Masooma enjoys hiking in southern California and baking; she especially enjoys baking bread, baguettes, and croissants. At the conclusion of her internship, Masooma plans to take a road trip with her dad from Cambridge to Los Angeles.