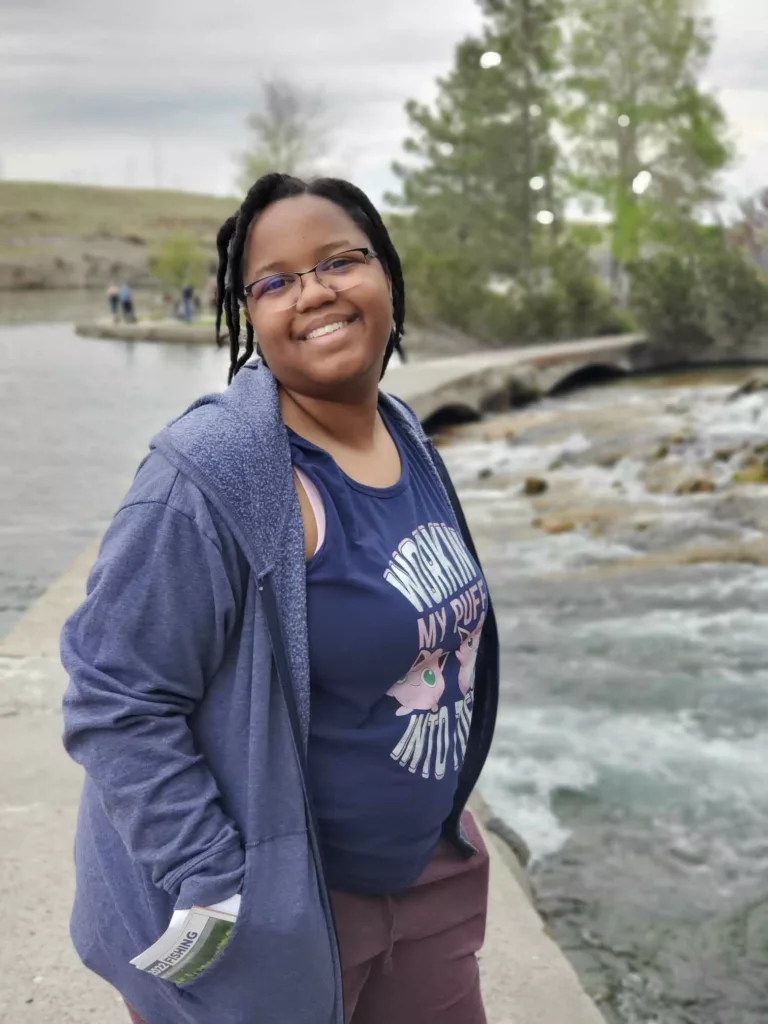 This summer we're introducing interns from URISE, RESESS, Student Career, and Geo-Launchpad programs to highlight their research projects and how EarthScope programs further their career goals.
Kristin Campbell, better known as K.C., is entering her second year of undergraduate studies at Pikes Peak State College with a major in Geology. K.C. is originally from Colorado Springs, Colorado, and is spending her summer in Boulder, Colorado as a part of the Geo-Launchpad internship program.
This summer, K.C. is working with Carolyn Crow and Jenn Davis to extract zircons from the impact layer that killed the dinosaurs (also known as the K-Pg Boundary) The team examines samples from a mud layer, pans them, and adds chemicals to remove debris and isolate the zircons. The ultimate goal is to analyze the shocked zircons to determine how they formed on the asteroid and how old the impact is from the asteroid.
Q&A
How did you hear about EarthScope, and what piqued your interest in the program?
Whenever I walked through the halls at school I would always look at advertisements that they posted. I saw a flyer for Geo-Launchpad so I started looking into it and talked to my geology professor about it. I liked that it was more hands-on work because the work that I had at the Pikes Peak State College is really limited. I looked at the flyer and website which had people going out into the field and that's something I've always wanted to do. Another big thing that I really, really wanted was the professional development courses every week. I thought that was really awesome, because it's something that I don't have right now and I think it's really important.
What have you gained from the internship so far?
I really enjoy that everyone here is so nice, really welcoming and easy to talk to, and they're here to help. I think it's really great that all of the other mentors and professors are majoring in something different and it gives you so much more variety to learn. We went on a field trip Saturday and Sunday, and everyone in our group was doing something different. Every stop that we made, they had something to contribute to and I think that was really cool to be surrounded by so many people that knew what they were talking about. It was kind of intimidating, but at the same time it was really nice because they just love what they do.
In her free time, K.C. enjoys drawing and playing Nintendo games; she's currently working to get back into cosplay because she used to dress up often. At the conclusion of her internship, K.C. plans to take more math classes at Pikes Peak State College with hopes to transfer to Fort Lewis College in the fall of 2024. Upon the conclusion of her undergraduate studies, K.C. is considering pursuing a graduate degree to become a teacher and paleontologist.