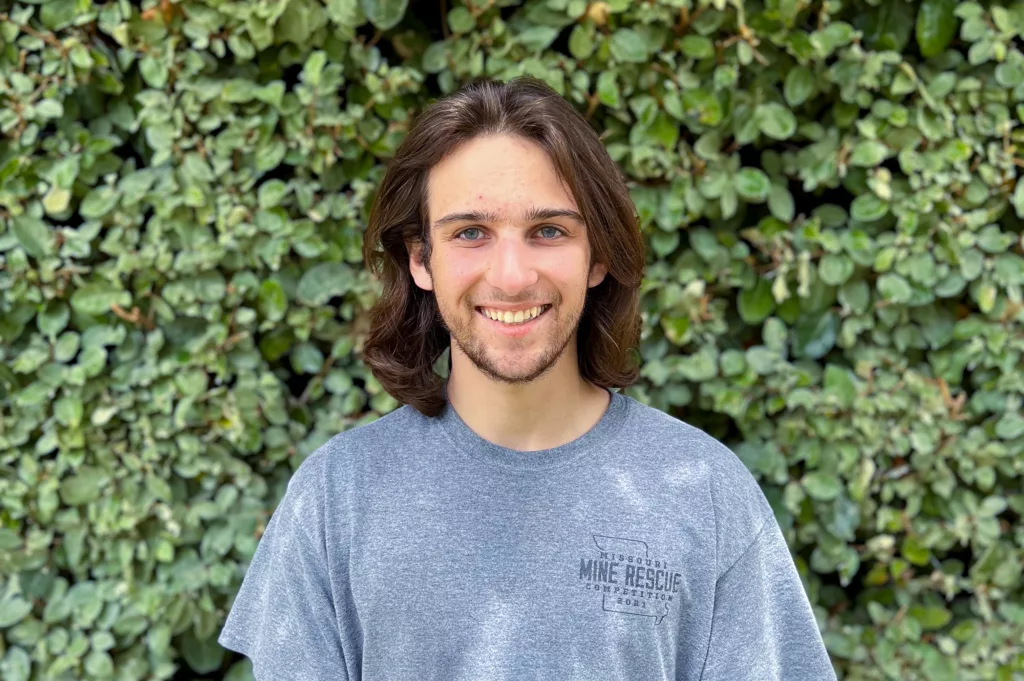 This summer we're introducing interns from URISE, RESESS, Student Career, and Geo-Launchpad programs to highlight their research projects and how EarthScope programs further their career goals.
Grant Clark is a URISE intern attending Missouri University of Science and Technology studying geology and geophysics. Grant is originally from central Illinois, but he's spending the summer at University of California, Riverside. He's especially enjoyed the Southern California weather thus far in his internship. Grant heard about EarthScope through his geology and geophysics courses, and this summer he's working on a project measuring seismic attenuation beneath Iceland.
Grant's project ultimately aims to better understand the structure of the mantle plume beneath Iceland. In order to do so, he's measuring how quickly seismic waves below Iceland decrease in amplitude as they move away from a seismic source to determine the shape and size of the mantle plume, since waves attenuate more quickly inside the plume. Updates on Grant's project will be posted on his blog here.
Q&A
What piqued your interest in the URISE program?
Going through school, I've just found an affinity for seismology and geophysics as a whole. My advisor is a seismologist and since I've worked with him on a project before, I've worked with seismic stations before. When I saw this opportunity to work with EarthScope to do an actual seismology project with my name on it, it seemed like an awesome opportunity.
What have you learned from your internship experience so far?
I've learned a lot about the culture in the geophysics community at Riverside and the geophysics community as a whole. I've also learned a lot about grad school and how the whole process shakes out. We've done a lot of background in the methods for my project and the geology of the area, and it's been really nice to solidify a lot of knowledge I've learned in school over the years.
How does this internship fit with your career goals/ post-grad plans?
I am really looking into going to graduate school, and that is probably what I will end up doing. I'm not 100% certain yet, but that's one of my primary career goals right now. I see this as an opportunity to get a feel for that kind of environment and for how the research community works. I'm also using this as a way to check and verify that this is actually what I want to do, and so far I'm really pleased with the way it's going.
Apart from his interests in geology and geophysics, Grant enjoys hiking and spending time outside. He plans to explore the mountains and hills surrounding the UC Riverside campus, and he has a trip planned to check out Mammoth Mountain later in the summer. Grant has one week after his internship before returning to school, so he's continuing to plan weekend trips throughout the summer to explore southern California with friends.