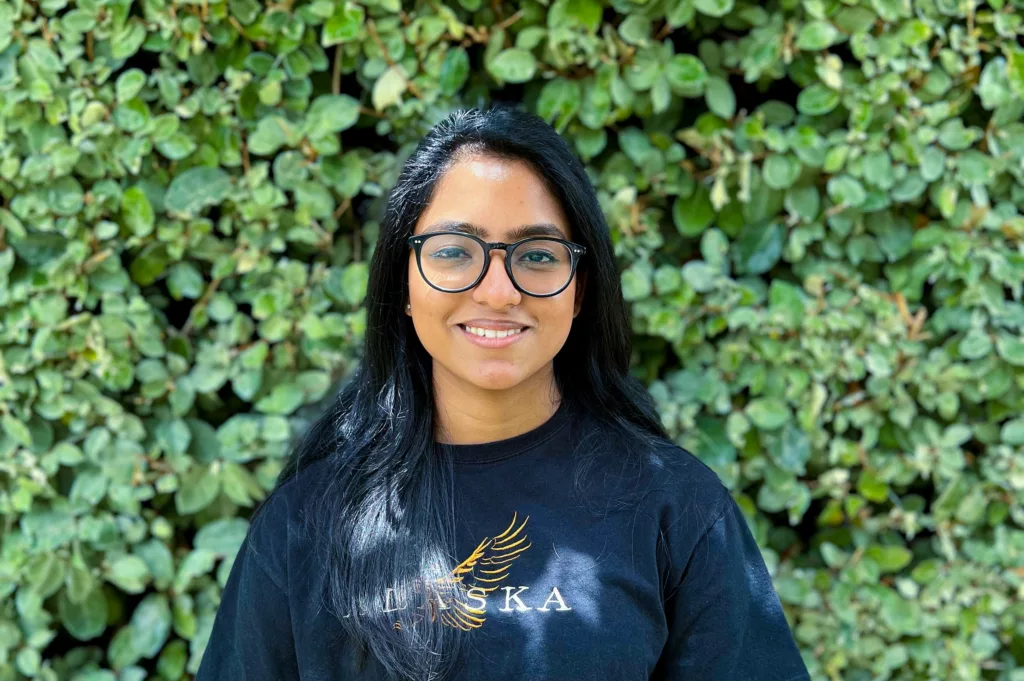 This summer we're introducing interns from URISE, RESESS, Student Career, and Geo-Launchpad programs to highlight their research projects and how EarthScope programs further their career goals.
Ann Mariya Malayil is a junior at Rutgers University and is a geoscience major, environmental science minor. Ann Mariya is originally from India and is spending her summer at the University of South Carolina conducting geophysics research. As an early career scientist, she already has aspirations of continuing her studies after graduating from Rutgers and is interested in pursuing a master's or PhD degree.
After hearing about opportunities at EarthScope at the AGU annual fall meeting last December, Ann Mariya applied and was selected for the URISE internship program to conduct research at the University of South Carolina this summer. Her project involves collecting and analyzing geophysical data and using this data to map and make a velocity code of the area around the University of South Carolina. Updates on Ann Mariya's project will be posted on her blog here throughout the summer.
If you would like to learn more about Ann Mariya's summer research check out her blog!
Q&A
What's been your favorite part of the internship so far?
My mentor is very helpful: he's always there to help me get settled in here, and he's arranged a couple meetings with other professors in the department or graduate students that I can meet and socialize with. When they have meetings, I get to meet everyone on campus and make friends here.
What are your hobbies/ what do you like to do for fun?
My main hobby is gardening. I miss my garden at home with all my plants. I also enjoy hiking and being outside.