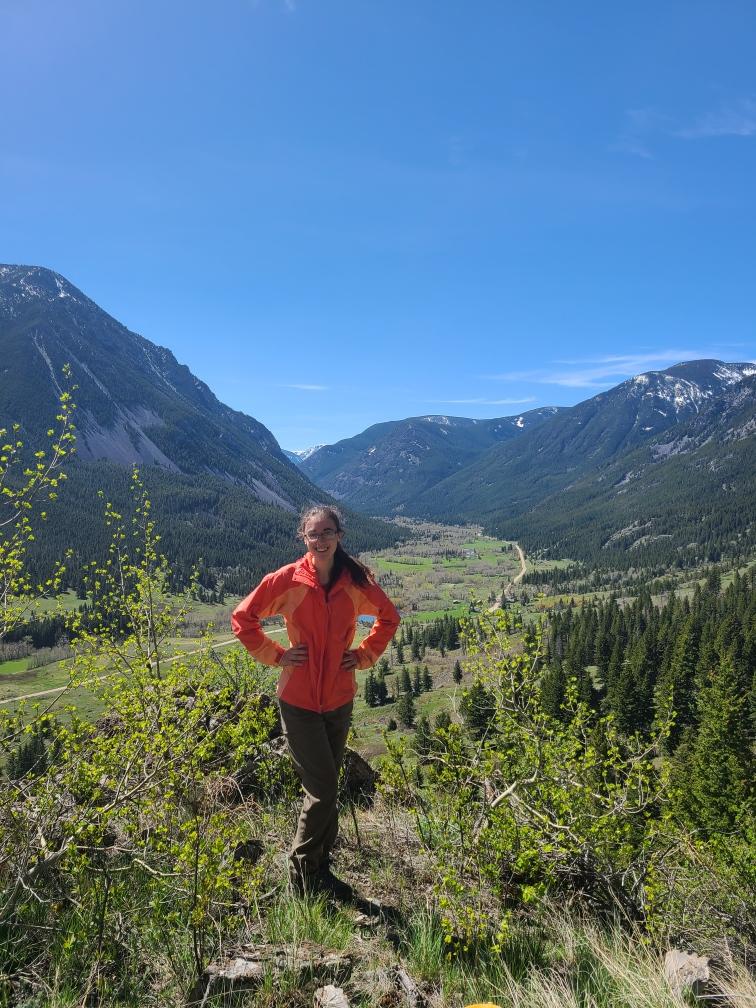 This summer we're introducing interns from URISE, RESESS, Student Career, and Geo-Launchpad programs to highlight their research projects and how EarthScope programs further their career goals.
Anah Bogdan is a URISE intern entering her fourth year at SUNY Potsdam with a double major in math and geology. Anah is from Massens, New York, and she is spending her summer at the University of California, Riverside. At SUNY Potsdam, Anah is working on a research project to determine whether there's a correlation between carbon isotope data and relative sea level change. The team examines sedimentary rocks in Guadalupe National Park and Carlsbad National Park to obtain carbon isotope values, which they will compare to the past sea level changes recorded by those rocks.
This summer, Anah is working with Dr. Heather Ford at UC Riverside to determine where the Moho boundary is beneath the Los Angeles Basin. The Moho is the boundary between Earth's crust and mantle, and P wave velocity increases as the waves pass from the crust to the mantle. The project focuses on the Los Angeles Basin because the area is densely populated and prone to earthquakes. The team hopes to use the Moho boundary to determine which areas are most at risk when earthquakes occur. Updates on Sarah's project will be posted on her blog here throughout the summer.
Q&A
What's been your favorite part of the internship experience so far?
All the grad students at UC Riverside have been so friendly, taking us places nearby. It's been really fun. I also just started programming for the project, and it's tedious but I really enjoy it.
What new skills have you learned from your internship?
I'm a very determined and driven person, and I'm used to working to get everything done at once. My research mentors encourage me to take breaks, reminding me that I don't need to get everything done at once. They've created a very good work environment, and it's helped me learn to slow down instead of rushing to get everything done.
How does this internship fit with your career goals/post-grad plans?
I'm not sure whether I want to do a year-long internship or job placement after I graduate and then work to get my PhD—I'm undecided. I'm hoping this project and internship will help me figure that out.
In her free time, Anah enjoys reading books when school's not in session. She particularly enjoys contemporary fiction and other books that connect to her own lived experiences. Apart from reading, Anah enjoys hiking once in a while, exploring new areas, and listening to music. Anah is the secretary of her university's geology club, so she plans to attend a three day student leadership conference at SUNY Potsdam at the conclusion of her internship.